UPDATED GENEALOGY BARGAINS for Thursday, April 16, 2015
New Deals
FREE ACCESS! Ancestry.com has opened up its Immigration Records and is offering free access through Monday April 20th. Click here to get started!
Ongoing Deals
24% Off Evidence Explained – 2nd Edition – hard cover version, normally $59.95, now $45.74 – and free shipping with Amazon Prime! This is your "go to" guide for citing sources from a genealogical research perspective. Many times it is out-of-stock at Amazon, so make sure you snag this deal right away!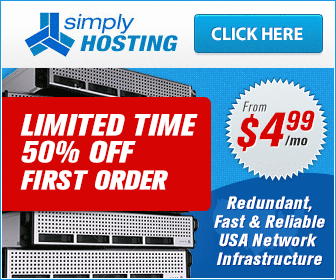 Save 50% on Internet and Website Hosting – Simply Hosting is offering a half-price sale on website hosting – you pay just $2.99 per month. I've used Simply Hosting for years and I run Geneabloggers.com, High-Definition Genealogy and Hack Genealogy all on one account!  Customer service is excellent and they have experience working with genealogists.
SPECIAL DISCOUNT on Evidentia Software – for fans and followers of Genealogy Bargains – use promo code HIDEFGEN at checkout and get 15% off the list price – you pay $25.49 instead of $29.99 – via Evidentia
"Evidentia not only solves the problems facing the genealogy community, but also simplifies the process of analyzing evidence and creating proof arguments while still following the Genealogical Proof Standard (GPS)." There is also a FREE 14-day trial available! If you haven't checked out this amazing software, you really it owe to yourself and your genealogy research to do so!
Follow Us on Pinterest
All new deals are posted to Pinterest – follow us there!
Follow GeneaBloggers's board Genealogy Bargains on Pinterest.
©2015, copyright Thomas MacEntee. All rights reserved.